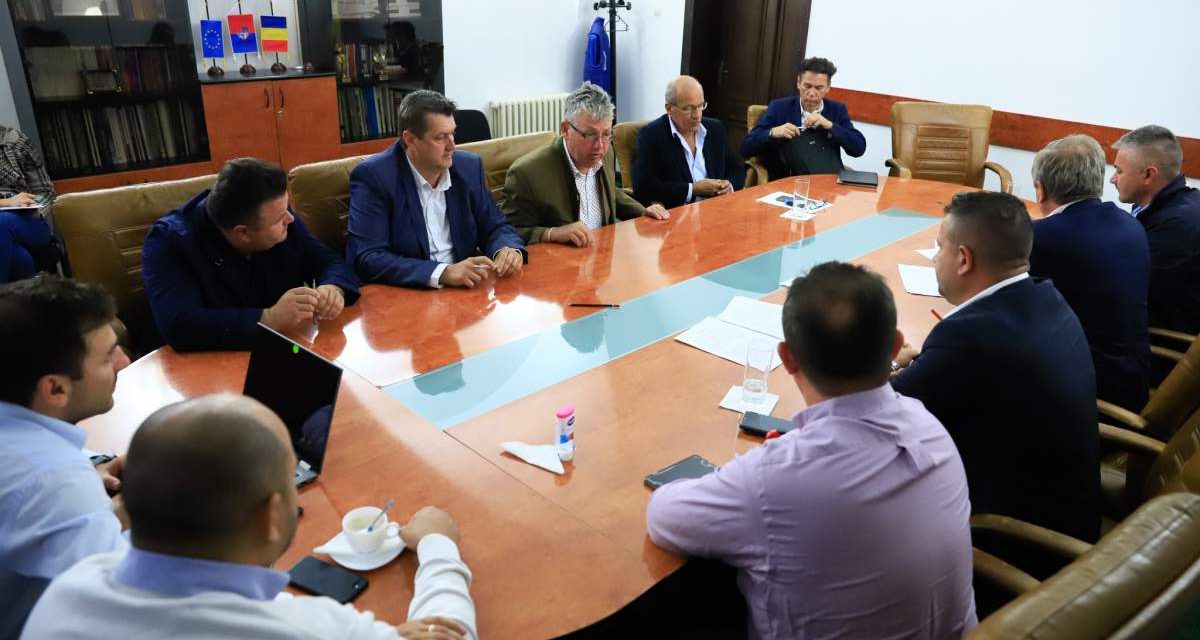 The project regarding building didactic swimming pools financed by ADD Bihor has entered a new stage. On Monday morning, in the presence of president Pasztor Sandor of Bihor County Council and mayors Mlendea-Calus Petru (Beius) and Torok Laszlo (Salonta), the leadership of ADD Bihor has signed execution contracts with the builders representatives. The value of the investment in Salonta is 6.262.200,48 RON including VAT and the constructor, DA VINCI CONSTRUCT & PROIECT SRL will have 12 months available to finalize building works.
"We are delighted to realize this investment and we assure each and every one of you that you will have the support of local authorities in order to finalize this project" – Petru Mlendea, mayor of Beius.
For this objective, the execution contract was won by SC COSTA VOC IMPEX SRL and the value of the investment is 5.986.878,46 RON including VAT. Starting with the date of issue of the building order, the constructors will have 12 months to finalize the projects.
According to the leadership of ADD Bihor, the works in the cities of Sacueni, Nucet, Valea lui Mihai and Stei are well underway. "The works in Sacueni are rapidly progressing, with the builder already starting work at the beginning of the year. In Marghita, for instance, the project is in the stage of solidifying the structure" – Vitalyos Barna, director of ADD Bihor. According to him, next week will bring the signing of the execution contract for the Padurea Neagra Sports Complex in Alesd, with a view to also ensure the realization of the technical project for the objective in Vascau.
THE CONTRACTS FOR BUILDING THE SWIMMING POOLS IN BEIUS AND SALONTA HAVE BEEN SIGNED