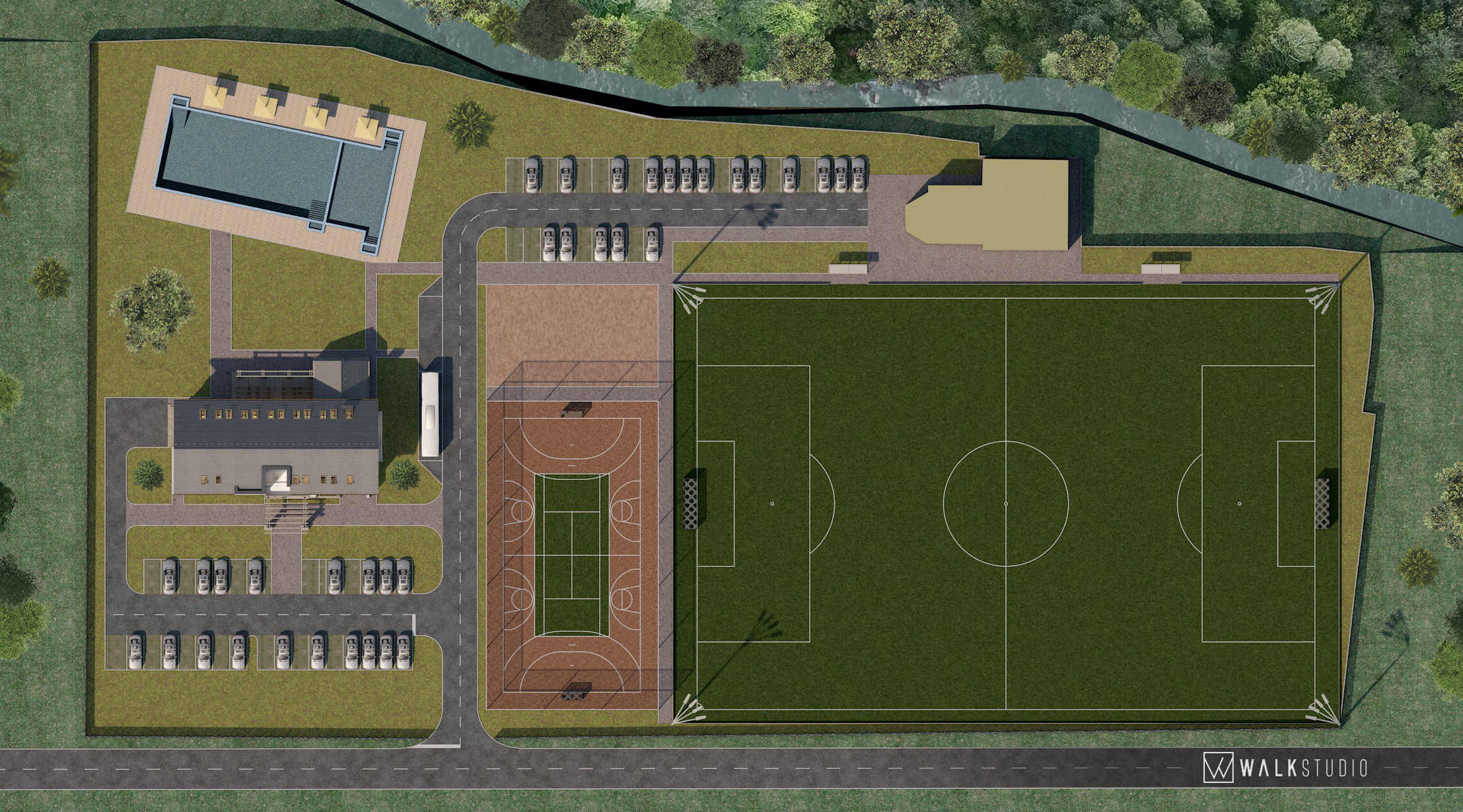 The members of the General Assembly of Associates of ADD Bihor have voted unanimously to increase the contribution of Bihor County Council by 1 million RON in order to write the project and execute the building works on the Padurea Neagra sports complex.
"On Saturday, September 28th, a workgroup meeting of Bihor County Council will take place. As part of this meeting we aim to discuss the increase of our operating budget in order to properly finance the building of this sports complex in Alesd" – Pasztor Sandor, president of Bihor County Council.
ADD Bihor has guaranteed  the construction of didactic swimming pools in all the 9 member municipalities but since Alesd already has such a project built, Bihor County Council has decided to build a new sports complex in Padurea Neagra at the behest of the local city hall. The complex will include a sports field with the dimensions of 20×40 meters for multi-sports use such as football, tennis or handball as well as a larger, 60×90 meter field. It will also host a two story accommodation unit that will include special spaces for disabled guests, technical areas, a kitchen, living room, reception and 21 two and three bedroom rooms with their own bathrooms.
In the same session of the GAA which took place on Friday, September 27th 2019, the mayors presented president Pasztor Sandor with the current state of the implemented projects regarding the modernization of educational institutions in their respective cities. We remind our citizens that three municipalities and six cities in our county have received financial support worth 535.000 RON including VAT from Bihor County Council through ADD Bihor in order to renovate their schools and kindergartens.
MONEY FROM BIHOR COUNTY COUNCIL FOR THE BUILDING OF THE PADUREA NEAGRA SPORTS COMPLEX