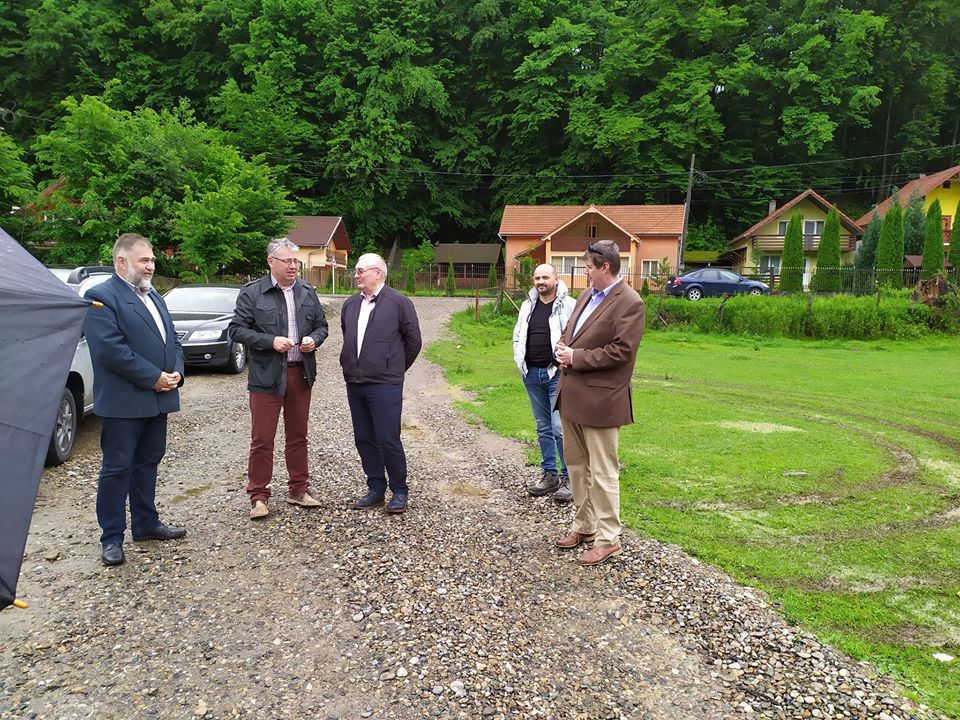 Monday, June 15th 2020, the start-work order was given for the Padurea Neagra Sports Complex, an investment of Bihor County Council through ADD Bihor, as soon as meteorological conditions will allow for breaking ground.
The complex will include a multifunctional sports ground with the dimensions of 20 x 40 meters for mini-football, basketball, tennis and handball as well as a larger, 60 x 90 meter field. The complex will also host tourist accommodation with a capacity of 42 people. The value of this project is 5,5 million RON.
"The area of Padurea Neagra will be home to a new sports complex which will serve not only the local population of Padurea Neagra and Alesd but also the entire county. For all the citizens of Bihor County the area around Padurea Neagra is very attractive from a touristic and sports standpoint" – expressed Pasztor Sandor, who visited the location of the new complex on Wednesday, 17th of June 2020.
CONSTRUCTION IS STARTING AT THE MOST MODERN SPORTS COMPLEX IN BIHOR COUNTY